Your software for tool and mold making
IKOffice MoldManager is the industry-specific complete solution for tool and mold making. The individually customizable software can be integrated into existing ERP landscapes and helps you optimize processes from the inquiry to resource and capacity planning. Our software is specially tailored to the needs of the industry and is subject to continuous further development. It combines overview and information with rationality and speed. IKOffice MoldManager is able to significantly reduce the lead time of your production and increase the adherence to delivery dates with little control effort. The IKOffice MoldManager supports you in the administrative work around your order and your projects. A precise overview of the degree of processing allows you to quickly identify impending cost overruns and relieves cost estimators, plant managers and administrative staff. Easy to use, quick to learn and impressive due to low investment costs.
Our system comes with all required information and master data "ready to plug in" in the form of a virtual server in your company environment. New projects can be scheduled and assessed immediately, taking into account ongoing projects, vacations, vacation, illness and, of course, personnel and machine capabilities.
If you have any questions or are interested in a non-binding presentation, please do not hesitate to contact us.

Capacity planning
Scenarios, rough planning and detailed planning against given capacities

Project management
Task, status and schedule management

Tool calculation
Comparisons of similarities and calculation wizards

Tool maintenance
Curriculum vitae, maintenance planning and documentation

Time tracking
Personnel and machine time, multi-machine connections

Document management
File storage and automatic indexing
Additional features
Copy feature
Enquiry management
Importing parts lists
Performance monitoring
Quotation analysis
Quotation and document generation
Quotation tracking
Storage
Supplier interfaces
Versioning
Work scheduling
Workload overview
Funded project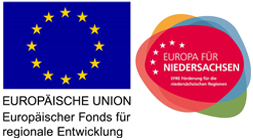 Individual training
Arrange your individual IKOffice MoldManager training now!