Your partner for software in toolmaking
IKOffice MoldManager is the industry-specific complete solution for tool and mold making. The individually customizable software can be integrated into existing ERP-landscapes and helps you optimize processes from the inquiry to resource and capacity planning. Many years of cooperation with our users from the tool, mold, model and jig making industry have resulted in a product that is specifically tailored to the needs of the industry. It combines overview and information with rationality and speed in the administrative work around your order and projects.
In addition, IKOffice MoldManager provides you with a precise overview of the degree of processing, allows you to recognize impending cost overruns, and relieves the workload of caculators, plant managers, and administrative staff in all business transactions. Easy to use, quick to learn and impressive due to low investment costs
"The constant contact to our users and an understanding for their work together with our ability and will to develop the best and most comprehensive product of this kind for this branch, makes the MoldManager such a convincing solution!"

Ingo Kuhlmann, Managing Director IKOffice GmbH

Capacity planning
Scenarios, rough planning and detailed planning against given capacities

Project management
Task, status and schedule management

Tool calculation
Comparisons of similarities and calculation wizards

Tool maintenance
Curriculum vitae, maintenance planning and documentation

Time tracking
Personnel and machine time, multi-machine connections

Document management
File storage and automatic indexing
Additional features
Copy feature
Enquiry management
Importing parts lists
Performance monitoring
Quotation analysis
Quotation and document generation
Quotation tracking
Storage
Supplier interfaces
Versioning
Work scheduling
Workload overview
Funded project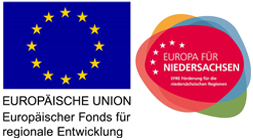 Individual training
Arrange your individual IKOffice MoldManager training now!